2018 National Christmas Tree Lighting Ceremony
Watch the 2018 Ceremony
The 2018 Performers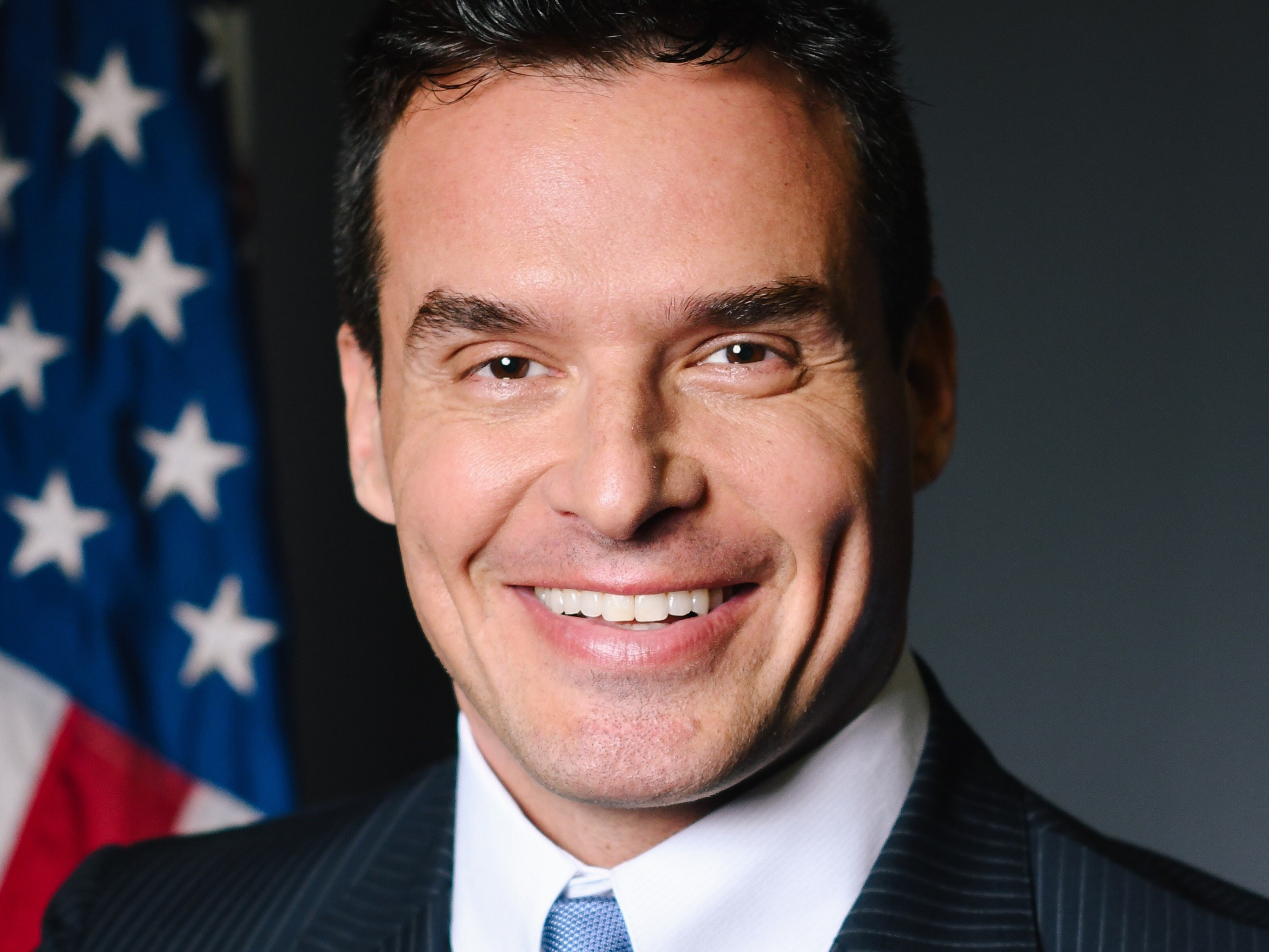 Antonio Sabàto Jr
Read More
Antonio Sabàto Jr. learned the value of freedom and the importance of having a strong work ethic at a young age. His grandmother was a Holocaust survivor and taught Antonio the need to stand up for justice. His mother escaped communism in Czechoslovakia and met Antonio's father in Italy. Antonio's parents eventually realized that the best way to provide a better life for him and his sister was to emigrate to the United States legally in 1985. Antonio was taught the importance of a strong work ethic as he watched his parent's work 2 to 3 jobs to make ends meet. At 13 years old Antonio quickly learned English and became trilingual after studying Spanish in school. In 1996 after completing the necessary steps, Antonio became a United States citizen–what he calls "the proudest moment of my life." Antonio went on to become a model and actor gracing the cover of magazines around the world. He expanded his business resume to include successful ventures as a small business owner, restaurateur, author, and producer. Most recently, Antonio decided that, like many of us, he has had enough of professional politicians who care nothing about their local community. Antonio was inspired to run for Congress in California's 26th District because he wanted to give back to the country that gave him his freedom and opportunities.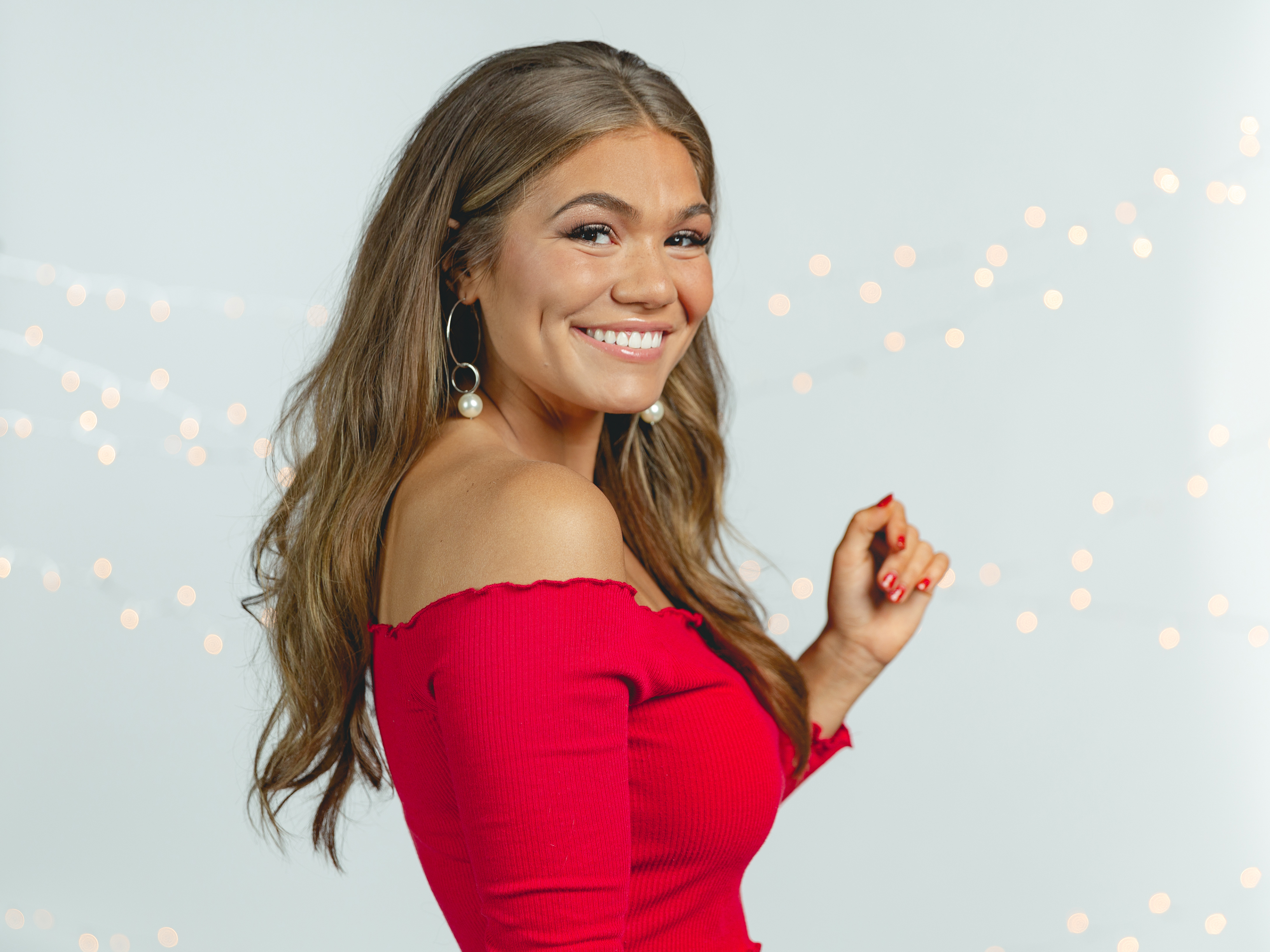 Abby Anderson
Read More
Hailing from Dallas, Texas, singer/songwriter Abby Anderson moved to Nashville at 17 years old to chase her dream of a career in music. Nearing 13 million collective streams and catching the attention of fans nationwide with her debut single, "Make Him Wait," and the broken heart cure-all, "Dance Away My Broken Heart" from her EP, I'm Good released September 7th on Black River Entertainment. After spending her fall on The Long Way Tour with Brett Eldredge and Devin Dawson, Anderson is set to make her debut performance at Stagecoach and Country Thunder this spring. Honing in on her live show, Anderson has had the privilege to open for some of the country's brightest stars including Kelsea Ballerini, Billy Currington, Russell Dickerson, Walker Hayes, Chase Rice, and more. For more information and tour dates, on Abby Anderson please visit AbbyAndersonmusic.com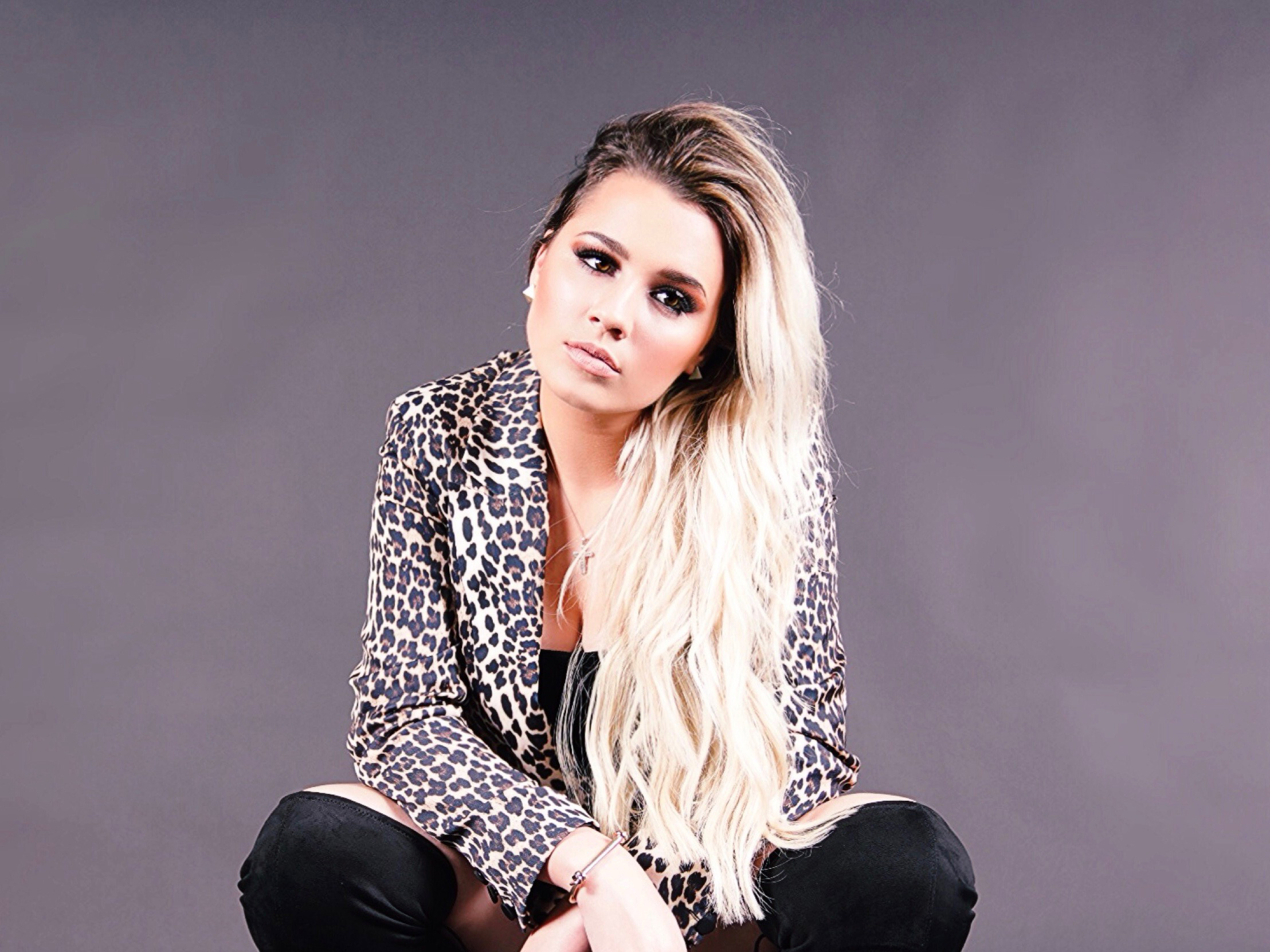 Gabby Barrett
Read More
Gabby Barrett is a singer/songwriter from Pittsburgh, Pennslyvania, who placed 3rd on Season 1 of ABC's reboot of American Idol. At only 18 years old, her musical resume' is that of a seasoned artist. From singing with a local gospel choir, at only 9 years old, to performing in over 120 concerts in a years time, Gabby continues to gain recognition, which has garnered her millions of views on YouTube. She has won the Smokey Robinson Motown Award, voted on by Smokey Robinson himself, and the Jackie Evancho Award. She performed the National Anthem for the Pittsburgh Steelers, the Pittsburgh Pirated and at the Daytona 500. Gabby has opened for country acts such as Toby Keith, Keith Urban and Cole Swindell, to name a few, and although her love is country music, she has the vocal ability to handle any genre. She was invited to do a couple of songs with Luke Bryan on his tour stop this year in Pittsburgh. Now that her tour with the American Idol Top 7 is complete, she will be going back on the road to open for Chris Lane, as well as, performing several of her own shows. Giving back is something that is near and dear to Gabby's heart. She has performed for Children's Hospital, Ronald McDonald House, St. Jude, Wounded Warriors Project and Camp Star, which is an amputee summer camp for youth. She opened for Cole Swindell again, this October, as part of a fundraiser for the Brighter Days Foundation, which works to end hunger in Ohio. She has signed with Red Light Management and William Morris Endeavor out of Nashville.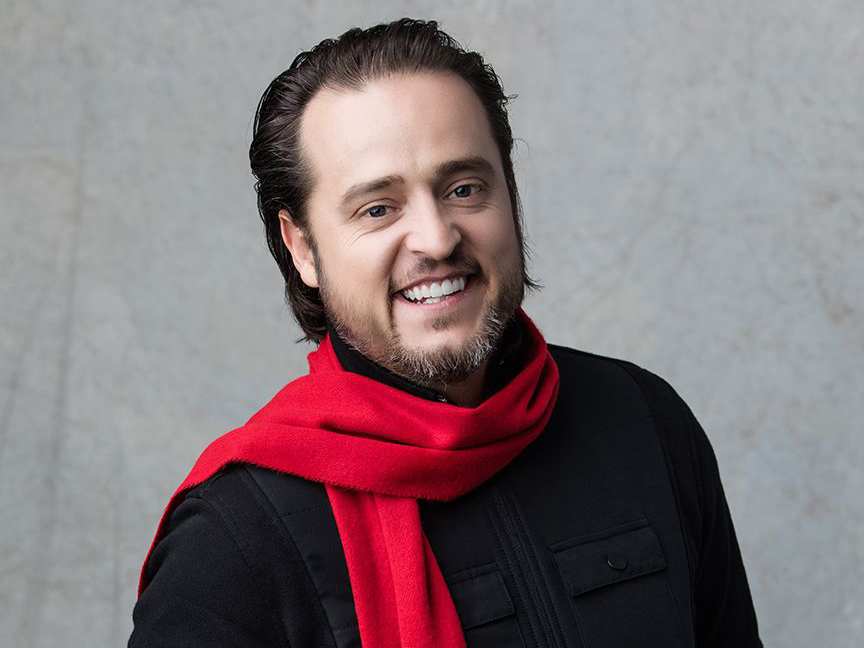 Paul Cardall
Read More
Paul Cardall has a massive world-wide audience and is known for his expansive musical performances that encompass multiple genres, including classical crossover, contemporary Christian and new age. Cardall has earned four No. 1 albums on the Billboard charts, amassed more than two billion lifetime digital streams and continually earns over 25 million streams monthly. Cardall's latest project is his stunning new collection, Christmas, his first Christmas album in 13 years. Christmas includes ten of Cardall's instrumental interpretations of such timeless classics as "Hark The Herald Angels Sing," "Joy to the World" and "Away in a Manger." Anchoring the project is Grammy winner CeCe Winans' extraordinary version of "O Holy Night." In addition to Winans, Cardall invited two other vocalists to make appearances. Award-winning singer/songwriter Audrey Assad offers an ethereal interpretation of "In the Bleak Midwinter," and Australian Broadway star Patrice Tipoki soars on Cardall's original "Son Of God." Cardall is based in Nashville, TN.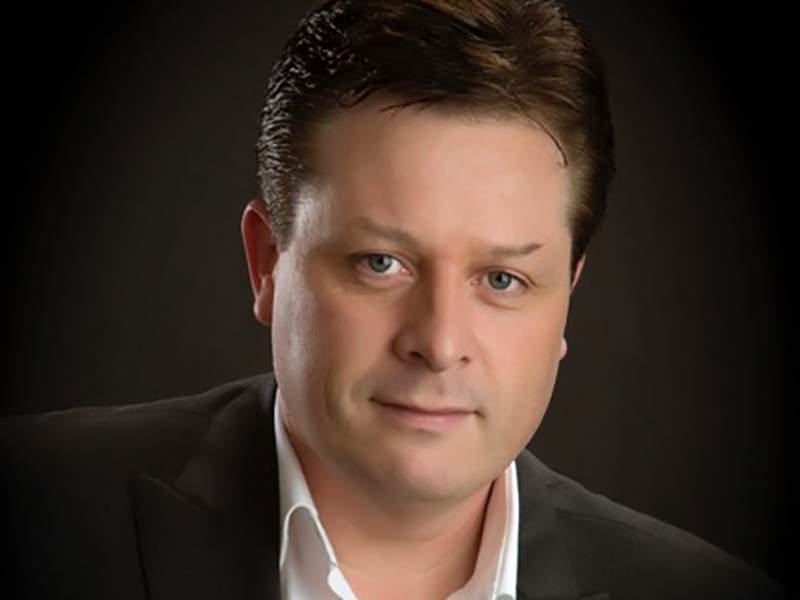 Anthony Kearns
Read More
Anthony Kearns first took the American television audience by storm in 1999 as the youngest member of The Irish Tenors, with five television specials and a dozen CDs, many of which went gold, platinum and double platinum. Now living in the U.S., Mr. Kearns' solo career includes high-profile charity benefits for our nation's military, television appearances and concerts, leading operatic roles, and collaborations with the world's finest orchestras. He has had the honor to sing for four U.S. Presidents, the chairman of the Joint Chiefs of Staff for Medal of Honor Recipients, and for Pope Francis 1 at the Pre-Mass Concert in Philadelphia.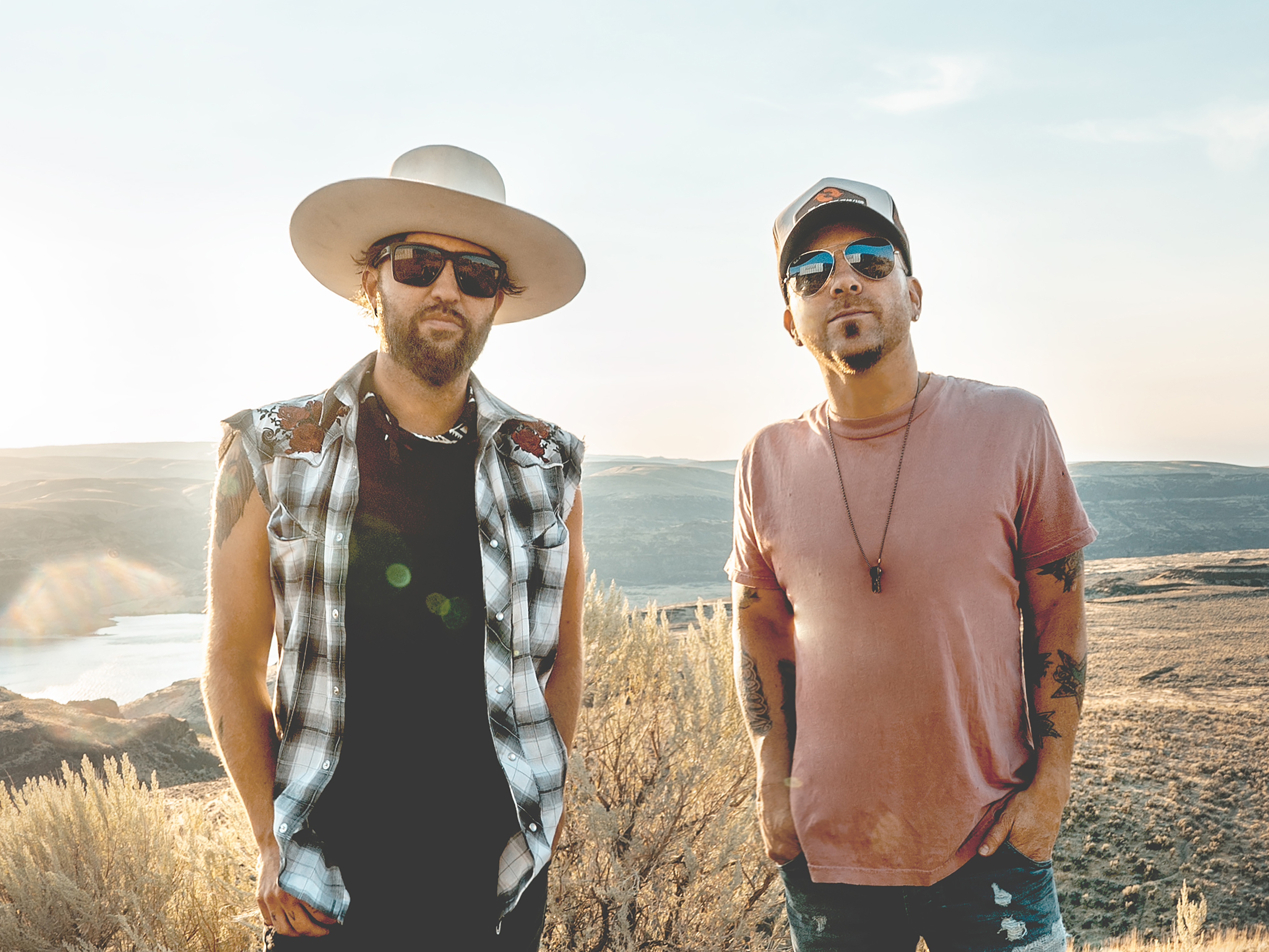 LOCASH
Read More
Creating a sound that fuses modern Country and classic heartland rock with an edgy vocal blend, Wheelhouse Records' LOCASH is the Country music duo made up of singer-songwriters Chris Lucas and Preston Brust; natives of Baltimore, Maryland, and Indianapolis, Indiana, respectively. With two albums and eight charting singles to their credit, LOCASH broke out in 2015 with their gracious GOLD-certified hit, "I Love This Life," followed by the flirtatious GOLD-certified #1 smash, "I Know Somebody" – their first trip to the top of the Country radio airplay charts – and 2017's fun-loving romantic anthem "Ring on Every Finger." All three singles were part of their album, THE FIGHTERS, which was released in the summer of 2016 to Top 15 success. In 2017, they earned their first round of awards show recognition, nominated at the ACM Awards for New Vocal Duo or Group of the Year, the CMT Music Awards for Duo Video of the Year ("I Know Somebody"), and the CMA Awards for Vocal Duo of the Year. Their latest single "Feels Like A Party," is the pair's first release with their new label, BBR Music Group/BMG.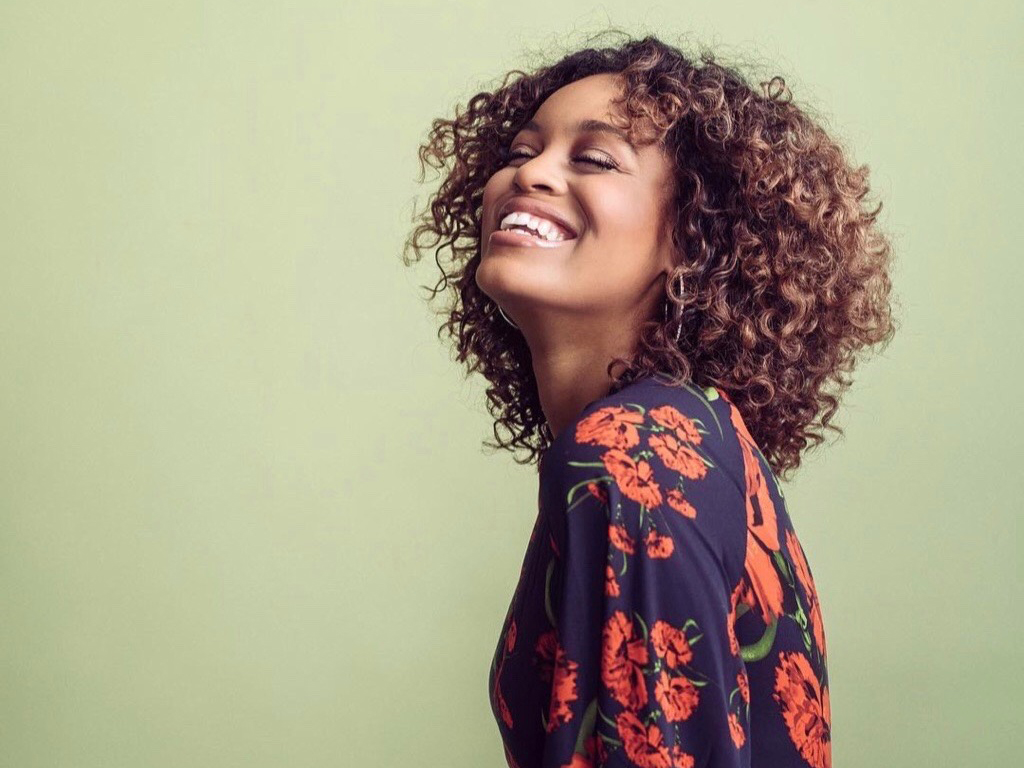 Spensha Baker
Read More
Recording artist Spensha Baker is breaking barriers in country music, with a genre-defying sound infused with gospel roots. In Season 14 of The Voice, on Team Blake, she was the first African-American country singer to make it to the Top 4. Her songs from the show consistently landed in the top 10 on iTunes, with her rendition of original song, Old Soul, hitting #1 on the Country Charts and #3 on overall charts. A performer since the age of six, Spensha got her start in gospel music, making appearances on Christian Artist Talent Search and Star Search, before signing with Geffen Records to release her debut album, "Outloud!" at the age of 15. With both of her parents being prior military veterans, Spensha spent most of her childhood moving constantly to different military bases developing a strong and committed love for God and Country.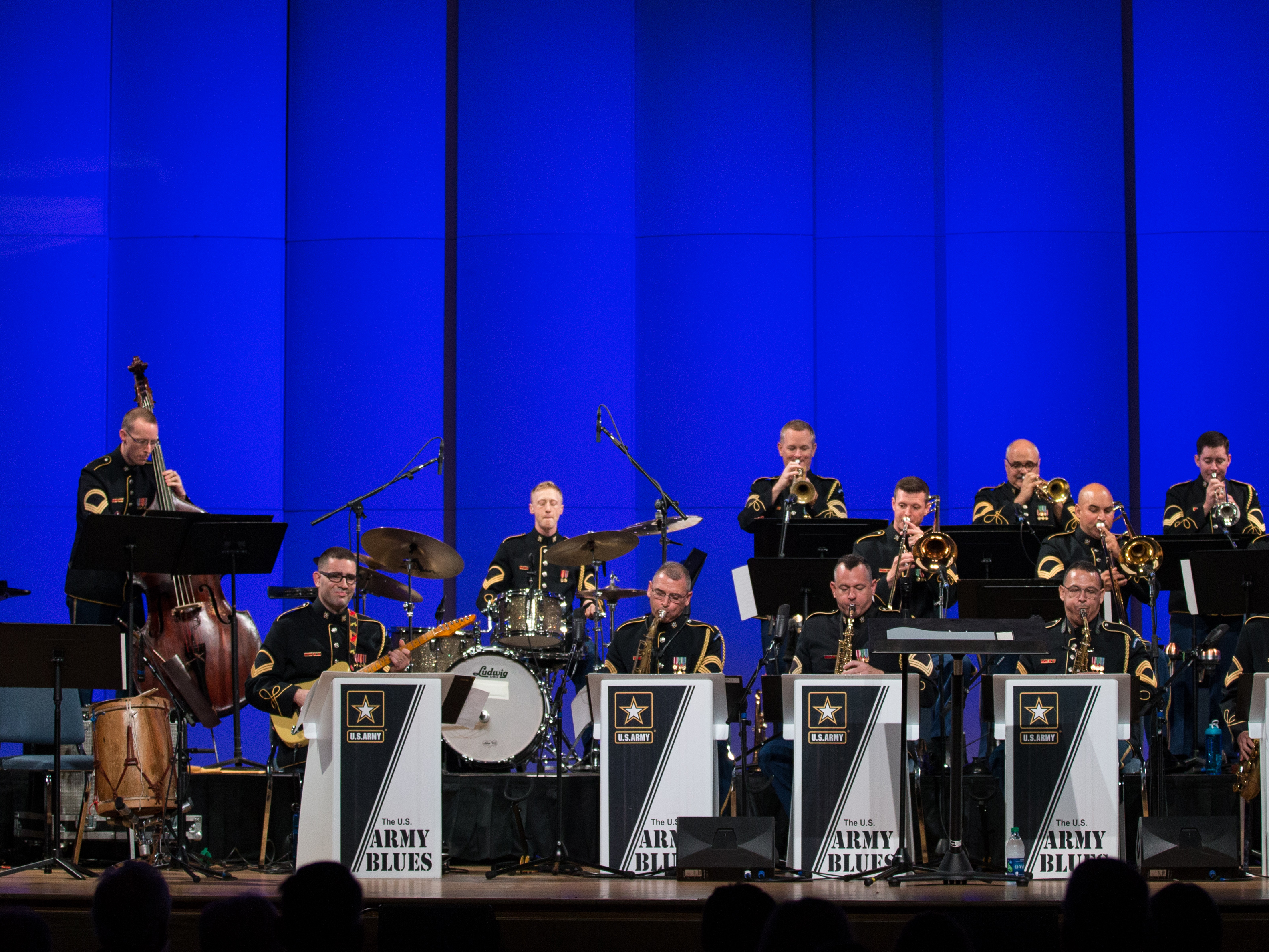 The US Army Band
Read More
The United States Army Band "Pershing's Own" has been the premier music organization of the U.S. Army since 1922 when Army Chief of Staff General of the Armies John J. "Black Jack" Pershing directed that the band be organized, built on the tradition of the European military bands he had heard during the First World War. "Pershing's Own" provides music support for the leadership of the United States, to include all branches of government, and to a wide spectrum of national and international events in support of Soldiers and their Families, public diplomacy, memorial affairs, community and international relations, and recruiting initiatives. Its mission is to help connect the Army with the American people. These musicians represent all of the heroic men and women who stand around the world in defense of our freedom. Through their music, these outstanding Soldiers truly embody the excellence that is found across America's Army.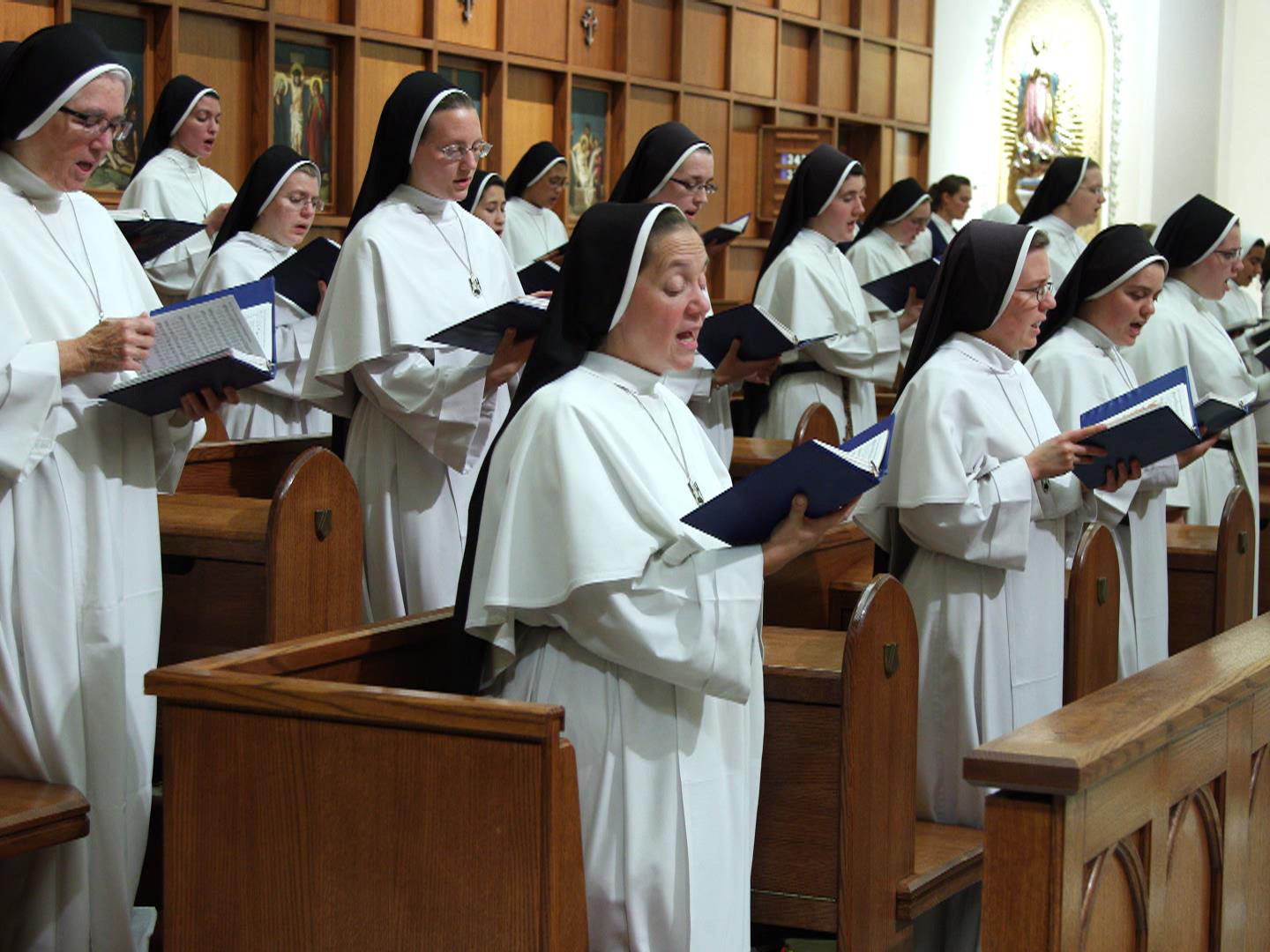 Dominican Sisters of Mary
Read More
The Sisters just celebrated their 20th anniversary. They have grown to over 130 Sisters and an average age of 28, they teach in preschool through college in missions all over the United States and also serve as librarians at the North America Seminary in Rome. Their Motherhouse is located in Ann Arbor, Michigan. They have released three Billboard and Amazon #1 Classical chart-topping recordings: including recent cozy holiday hit classic entitled Jesu Joy of Man's Desiring: Christmas with The Dominican Sisters of Mary. The Sisters may also be recognized due to their multiple appearances on "The Oprah Winfrey Show," as well as on NBC's Today Show, The Associated Press, NBC News Nightly, NPR, Good Morning America, Telegraph UK, Fox & Friends, and CBS This Morning. Their Christmas album, Jesu Joy of Man's Desiring: Christmas with The Dominican Sisters of Mary, features this beautiful choir of angels' a capella arrangements as well as small chamber orchestra accompaniment tracks consisting of the Sisters themselves playing the various instruments. Internationally released with De Montfort Music through Sony Music Entertainment.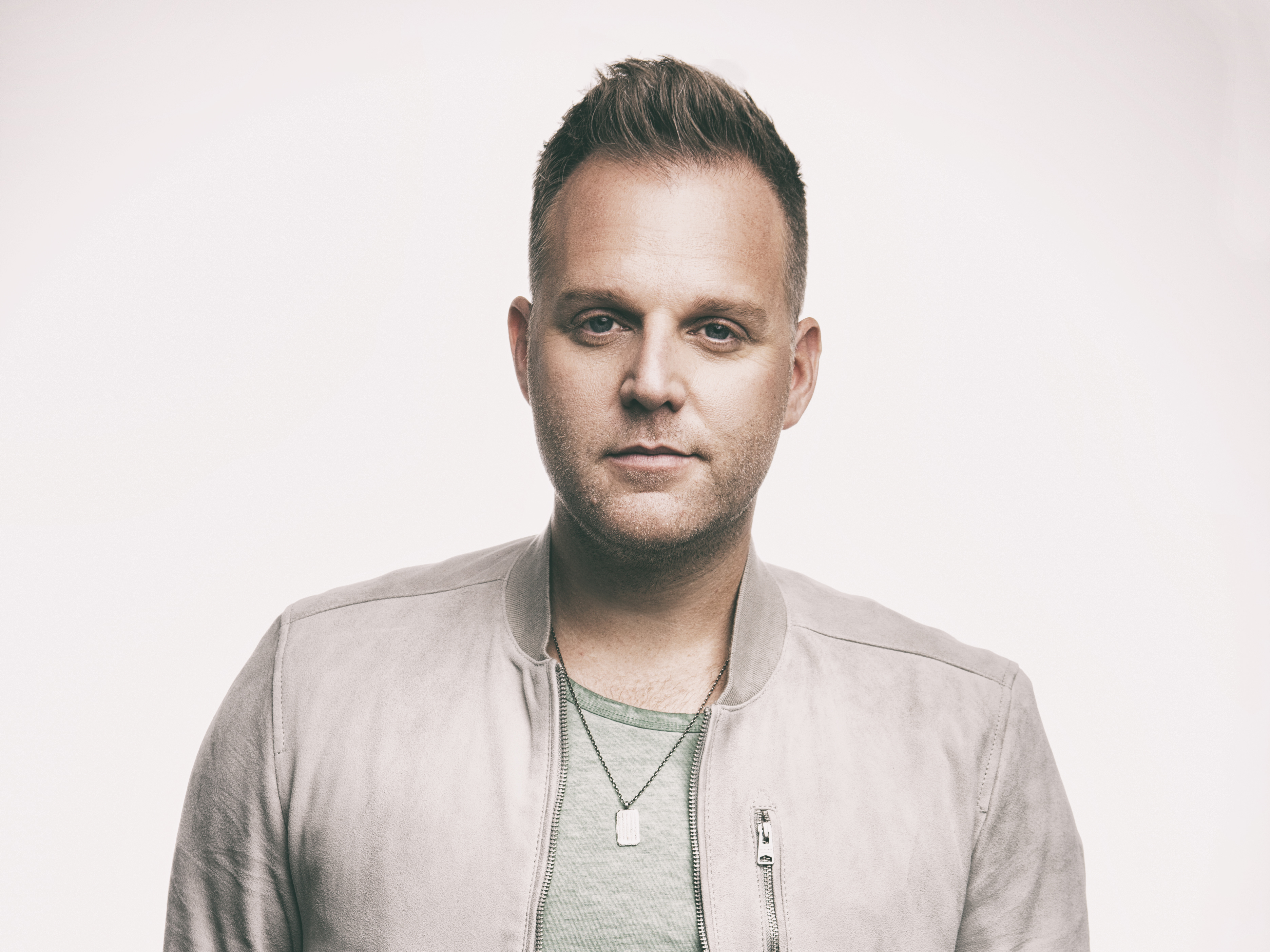 Matthew West
Read More
Matthew West is a four-time GRAMMY® nominee, multiple-ASCAP Christian Music Songwriter/Artist of the Year winner, and American Music Award and Dove Award recipient. West is a Billboard Music Award winner and also received a Primetime Emmy® Award nomination for Original Music & Lyrics for "The Heart of Christmas" from the film of the same name. With over 130 songwriting credits to his name across genres, West has sold more than 1.6 million albums. His latest, All In, contains his most recent chart-topping single, "Broken Things," adding to his list of No. 1 hits which includes West's record-setting "Hello My Name Is," which held the No. 1 spot at radio for 17 weeks straight. Adding to his list of accolades, West has authored five books, and with his father, founded popwe, a non-profit ministry helping others to craft, share, and live a more meaningful life.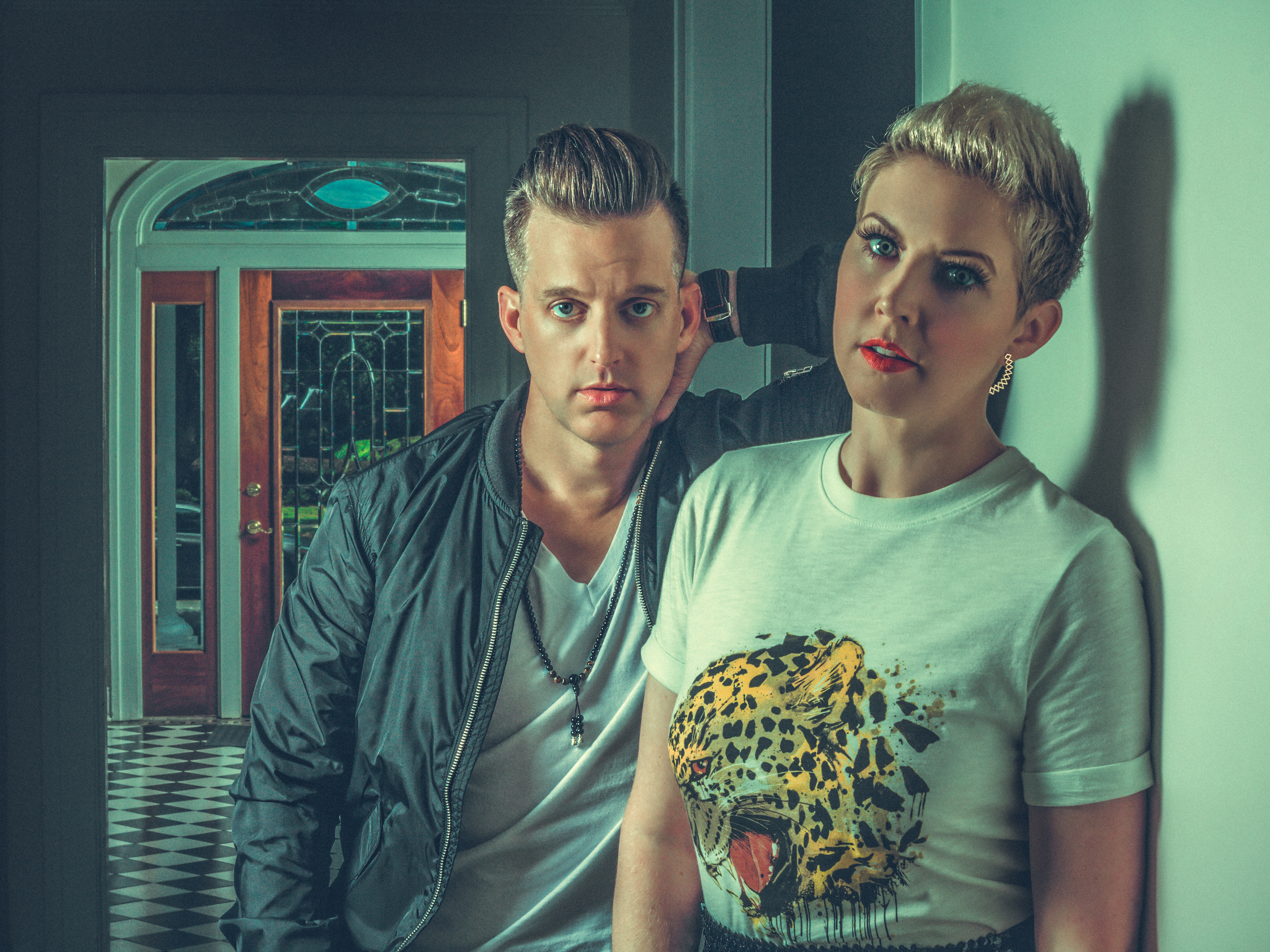 Thompson Square
Read More
Thompson Square is an internationally renowned Country duo created by the husband-and-wife team of Keifer and Shawna Thompson. Since breaking out with the 2X-PLATINUM #1 smash "Are You Gonna Kiss Me Or Not," the duo have gone on to score two Top 5 albums and romantic #1 hits in the U.S. and Australia, while also racking up multiple GRAMMY nominations and three trophies as Vocal Duo of the Year (ACM/CMA Awards). They have earned five Top 20 hits, with streaming numbers surpassing 600 million and a social media following of nearly 2 million. Thompson Square have been featured on TODAY, Fox & Friends, The Tonight Show, Jimmy Kimmel Live!, Conan, and CBS This Morning, and have also earned critical praise from Rolling Stone, People, Glamour, Elle, USA Today and more. After welcoming the birth of their first child in 2016, Thompson Square have released their third studio album, MASTERPIECE, which was produced by the duo with Grammy winner Nathan Chapman (Taylor Swift), perennial hit maker Dann Huff (Keith Urban) and Ilya Toshinskiy.